Do You Have A Case? Personal Injury
October 2, 2017
A personal injury case is created when an individual is harmed and sues for the compensatory damages caused by negligence or misconduct of a third party. A personal injury claim does not involve or compensate for any damages done to property.
A personal injury claim can be caused by: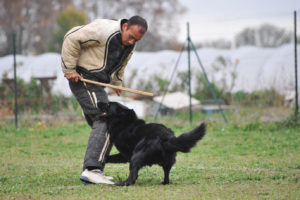 Motor Vehicle Collisions
Dog Bite
Medical Malpractice
Products Liability
Premises Liability
Assaults and Batteries
Boating Accidents
Before pursuing a personal liability case there are a variety of factors Slaughter Law considers:
1.    Extent of Damage
The damages have to be significant enough to justify an attorney getting involved on a contingency fee basis. If you have to undergo numerous diagnostics tests or receive ongoing treatment, it may warrant legal assistance. If you were seen at the emergency room and subsequently released, it may be more beneficial to file in small claims court to receive your compensatory damages.
2.   Third Party Insurance  
Although there may be extensive damage, if the third party is uninsured or underinsured, unfortunately you may be left with financial damages of the incident and no ability to recover. Slaughter Law always recommends adding uninsured and underinsured motorist coverage to your insurance policy.
3.   Credibility  
Slaughter Law will take into account how many claims the potential client has had in the past. This will help assure the credibility of the potential client.
4.   Liability  
The fact pattern of the liability can be complex. Sometimes a case will have extensive damages but the liability is very difficult to prove. The reverse is also true. The liability can be very clear, but the damages are just not substantial enough to warrant getting involved in the case.
If your injury occurred on the job, you may also have a workers' compensation claim. This may be the case for anyone who travels on a work related basis. An example of a case that fits both categories would be a delivery driver who slips and falls in a place of business while making a delivery for his employer.
If you would like to know if you have a workers' comp. case, please refer to our article, "Do You Have A Case?: Workers' Compensation."
If you are unsure what to do after your work-related injury, refer to, "Injured At Work? What You Need To Know."
For a free consultation, Contact Slaughter Law.