No Fee Unless We Recover, What It Really Means
July 25, 2017
Paying an attorney legal fees can be a scary thought. Typically, a retainer fee must be paid and then a client is billed on an hourly basis for everything from speaking on the phone, attending meetings, or any event associated with the representation. If a case is long or difficult this could leave large amounts of legal bills that could last for years. Plaintiff lawyers, however, work differently. We do not charge a fee until there is a recovery in your case. If there is no recovery then there is no attorney fee. It's as simple as that. But how do we get there?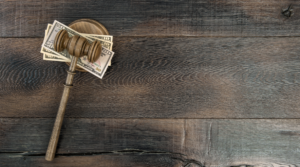 We start with compiling the compensatory damages after a client has been fully released from medical care. Compensatory damages consist of, among other things, medical bills, lost wages, disability ratings, scarring, pain and suffering, and emotional distress. These categories of damages are compiled and valued as part of a demand package that is sent to any insurance carrier that may provide coverage, including liability coverage and/or uninsured or underinsured coverage.
Once the insurance carriers have reviewed the case and made a final offer, we review the offer with our clients and determine if it is fair, in light of all of the circumstances. If the offer is fair and is accepted, the case will resolve. If, on the other hand, a fair offer is not forthcoming, then we will initiate litigation and begin preparing to present evidence to a jury for their determination of what is fair.
Contingency fees in North Carolina are fairly standard in plaintiff personal injury cases and workers' compensation cases. Although there is no hard and fast number, the percentage charged must be reasonable in light of the difficulties associated with the case and possibilities of recovery.
One of the advantages to a contingency fee is that it makes legal representation affordable for people who would otherwise not be able to afford expensive legal fees. It also creates an incentive for diligent representation and strident prosecution of a plaintiff's claim to ensure fair compensation.
For a free consultation, call Slaughter Law at 910-763-1109.